Everything You Ever Wanted To Know About The Shoreland Protection Act

Reposted from Colchester Vermont Homes 10/5/14
Environmental Analyst Kevin Burke and Shoreland Permit Analyst Misha Cetner gave an excellent presentation about the new and often misinterpreted Vermont Shoreland Protection Act to a large group of Realtors last month. We were all very impressed with the presentation and pleasantly surprised with the actual simplicity of the act itself including the permit process.
If you are thinking about ever purchasing or selling a waterfront property this is information you reeeeally need to know!
The Shoreland Protection Act went into effect July 1st 2014 with the following stated purpose:
Protect existing wooded shores

Protect water quality, habitat, and bank stability

Promote lake-friendly development and redevelopment

Clear, flexible standards for all parcels
The act applies to all new shoreland "projects" that are within 250 feet of the mean waterline of your particular body of water.
First of all, for anyone owning property on a lake or pond that is less than 10 acres, you can breathe a sigh of relief as this does not apply to you. (Lakes Greater than 10 Acres)
If your property is on a body of water greater than 10 acres there are two zones to be aware of:
Lakeside Zone - extending 100 feet back from the mean water level

Upland Zone - extending 250 feet back from the mean water level
Each of these zones have their own restrictions and exemptions. The Agency of Natural Resources (ANR) has actually created a very helpful worksheet that will assist you in determining if you need a permit for your project.
There are generally two types projects that will require a permit:
Impervious Surfaces - such as driveways, decks, buildings, septic systems...

Cleared Areas - such as paths, lawns, beaches...
Some exemptions that may apply are:
Repair and maintenance

Reconstruction in existing footprint

Removal of dead, diseased or unsafe trees

Within Lakeside Zone:

– Six foot path

– Tree pruning and thinning

Parcels intersected by a public highway

(projects on the portion of the parcel on the side of the

highway away from the mean water level)

Wastewater/potable water supply
Lastly the Shoreland Permit Program can delegate permit authority to municipalities as long as they meet the program's requirements. So far only two municipalities have permit authority: Colchester and Greensboro. If you live in these towns you can call your local municipality for permit applications or questions. For everyone else you can call the Vermont Shoreland Permit Program at 802.490.6196 or visit them online at watershedmanagement.vt.gov.
As I have only touched the "tip of the iceberg" here regarding the Shoreland Protection Act I would highly recommend viewing the Slide Show Presentation given to us which gets more into the details including contact information regarding all parts of the process.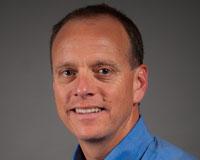 Author:
John Abry
Phone:
802-274-5806
Dated:
October 2nd 2017
Views:
299
About John: John enjoys assisting buyers and sellers of Chittenden County and Lake Champlain properties and he s...