Most Recommended Service Providers
Service Providers
In the real estate business, I am constantly asked for recommendations of all kinds of home services providers. From home inspectors to plumbers or attorneys to insurance agents, there are all kinds of services needed before, during and after the purchase or sale of a home. While I am not allowed to specifically "recommend" particular individuals or companies I am able to provide a short list of local folks who our clients have used and have shared with us.
Front Porch Forum
Also, I have subscribed to a couple of our local Front Porch Forums for a few years now and have noticed that people regularly ask for recommendations, and quite often for the same thing. Obviously, this system of giving and getting is becoming quite popular and it's not unusual to see several requests and recommendations in the same issue. Recently I decided to start a list of the Front Porch Forum recommendations to try and make it a little quicker and easier to find a "good plumber, mortgage provider, roofer, etc...
Evolving List
Instead of keeping the list on my computer I have decided to post it here (below) for the world to see along with the date it was posted. The list is a little short at the moment but, my plan is to keep adding to the list as more recommendations appear. Feel free to email me any additional recommendations you would like to add as well. My only requirement is that the individual/company be recommended (by one of their clients) to me, RE/MAX North Professionals, or on Front Porch Forum.
Lastly, you can also check out our Home Services Directory if you can't find the services you're looking for here.

Recommendations from Front Porch Forum and others:

Appliance Repair:

10/05/17 - Bobby Degree, 802-922-2152 or 922-4823 - Kelvin Pfende, 802-899-1388 or Bouchard-Pierce (802) 878-4806

10/12/17 - I really like and have great experiences with Sean at Essex Appliance Repair. 878-3809

05/02/18 - Local? Check! Experienced? Check! Friendly? Check! Prompt? Check! Knows old appliances? Check and check! My old Crosley's oven stopped working. I was looking at $500 replacement (plus installation!) to replace it. Saw Dan's sign, called and 2 days later the igniter was replaced within an hour and I paid $198! Dan Reed and Daughters Pinecrest Drive 878-7172 I know, some would have loved the excuse to buy a new stove, but I'm happy with simple, so this was a godsend to find!
Auto Detailing:
2015 - Auto Detail To You: Eco-friendly auto pampering at the convenience of your home! Jamie Frick, 802-777-5565, email
Auto Repair:
02/18/16 - I shouldn't be telling you this, I don't want the word to get out or I will lose my place in line. Norman Martin, Jr, and his father are excellent mechanics who can keep an older car going forever, and charge much less than others. They have a place on the end of Church Rd, at the corner of Porter Point. (802)862-0732. Bring Cherokee a cookie for me.

02/25/16 - I've had great experiences with Tim at Old Fort Auto on Hegeman Ave -- and you certainly can't beat the location!

10/09/16 - I heartily recommend Good News Garage, 331 North Winooski Avenue, Burlington. Many people don't know they are actually a full auto servicing and repair shop for the public in general. I have been going there for over 5 years. The mechanics are first-rate, the rates are reasonable, the facilities are clean, convenient, friendly and accommodating.

11/01/16 - Hey Neighbors - can't say enough (depending on the type of work you need) for Steve Hoffman at Hoffman Automotive on Bilodeau Ct. in Colchester and Burlington Muffler & Brake in So. Burlington. Both are honest, forthright, and never look to do, or charge you for, work you don't need. Great service, quality work, and reasonable prices. They both absolutely have my unconditional recommendation!

10/01/16 - Mastertek on Prim Road across from Price Chopper
Auto Repair:

01/12/18 - I have had extremely good experience with the guy at Allphase Auto Body on Heineberg Drive. He is a one-man shop and is usually pretty busy, but if you are not in a particular hurry, I recommend him highly.

Bicycle Repair:
08/24/17 - Another great experience @ Malletts Bay Bicycle & Ski today. Nice to be able to drop in for a quick tube and adjustment without hauling the bike out of Colchester! Support our local bike shop! (Rentals, too!)
Carpet Cleaning:
08/23/15 - D & D Carpet Cleaning Milton, Vt 802-316-8161 A fantastic, LOCAL business

03/17/15 - We used D & D Carpet Cleaning last fall. Dave was great to work with, and the price was very reasonable too. Their methods are safe for pets and the carpets look fantastic! I would definitely recommend them!!

10/12/16 - I've had great luck with GM Flooring over in the Ethan Allen shopping center on North Ave in Burlington. They do a great job, are very nice and reasonably priced.
Contractor:
09/17/16 - Crowley Construction did an amazing job with our kitchen remodel

02/12/17 - I see a lot of folks on here requesting recommendations for residential remodeling contractors. I usually respond by private email, but this time I thought I would put it on the Forum. I'm a former remodeling contractor and now run a small project management company. There are two local residential contractors that I can highly recommend (and no, I don't get any kind of compensation for making these recommendations!) One is Bill Cross from Tracy Drive. He did some work at my own home several years ago and did a great job. (324-3540) Another favorite is Bob Peters of 2nd Gen Builders. (578-2729) Bob and his crew have completed a lot of projects, large and small, for clients of mine over a 25-year time frame and he is always very professional. I hope this helps! And a little free advice: Never shop for remodeling services based on price alone and do your due diligence when selecting a contractor!
Dentist:
Dog Sitter:
Electrician:
11/10/15 - We recently had issues with flickering lights. New England Electric came to our rescue, also installed new hardwired smoke/monoxide detectors. This team is great! After cleaning up you would not have known they were here. We tried to connect with other electricians and after their initial visit to give us a bid, never responded to our calls and/or emails. New England Electric always shows up, does the job, is reliable, reasonable. Well versed in newest codes. Their contact is 802-922-2961. They are also listed on the web.

12/09/15 - I had an electrical circuit go dead in my house. I called Dave Clark from Dave's Electrical, he was at my house within an hour and had the problem fixed even quicker. He guarantees his work will fix the problem and does not charge after hours rates like other companies. His rates are far better than fair. I highly recommend him. His contact number is (802) 355-3614.

08/01/16 - We have always had great service from E & S Electric here in Colchester Village. Ed Simard and his crew are prompt and very reasonable.

06/19/18 - We were very pleased with the work that MELODY ELECTRIC did for us last year. They were professional, courteous, and timely. Based on our experience, we highly recommend their services.
Financial Advisor:
08/04/16 - Alysia Perkinson, Financial Planning Specialist and Advisor, Morgan Stanley, Smith Barney on Water Tower Hill in Colchester, 652-6039. A pleasure to work with and, so far so good, over more than 12 years of association.
Fire Wood:
11/27/15 - We just had 1 cord dry firewood delivered this morning by Jed Ruhd in Colchester. Very nice, honest cord and great wood $250. Highly recommend! Jed posted recently in the forum. He is on Parsons Rd, 735-5969

11/27/15 - Try Gary Booska on West Lakeshore Dr., 864 5615, He usually has a huge pile in his yard
Fencing:
Gutters:
05/21/18 - We collected four quotes and had Bronson Johnson do our fascia wrap, new rain gutters, and covers and couldn't be happier. Highly recommend.

08/24/16 - We had Verdon recently install new seamless gutters on our home. Fair prices and great service.

08/24/16 - I can highly recommend Bronson Johnson Seamless Gutters for gutter installation. He's a local guy who's been doing this professionally for a long time, does the job right at a reasonable price. Had him do my place a few years back, his product is durable and he installs them to last. http://bronsonjohnsongutters.com/ or (802) 893-3070. He's based in Milton.
Handyman:
11/16/15 - I would like to recommend Dan Krieger ("Dan the Handyman, Home Repairs and Professional Painting") as someone who is reliable, has reasonable rates, and did an excellent job putting up shelves for me. He will be returning to polyurethane some furniture pieces and I would call him for any household tasks that I want to have accomplished by someone who has high work standards and can work with you in a timely fashion and friendly manner. Dan can be reached at 215-378-2499 or 802-448-3666.

09/15/16 - We recently hired Sean's Handyman Service to build our kids' outdoor play-structure. Sean did a great job! He was professional, courtesy, got the job done right, on time, and for a reasonable price. Thanks, Sean! My kids have already enjoyed hours of fun on their new backyard play-set! Sean's Handyman Service can be reached at: 735-5332.

04/28/18 - I wanted to offer a positive review and recommendation for anyone seeking a spring yard clean-up. Chuck and Chad Rollins gave me a great price to clean up my yard and gardens, and Chad did a wonderful job. Their rates are extremely reasonable, and I couldn't be happier with the results! I will definitely be hiring them again for some construction & repair projects, because they that, too! Here's their website:http://rollinsandsons802.com/ and you can find them on Facebook, too. Thanks, Chad and Chuck!
House Cleaning:
07/16/15 - I have been using Kathy Gibbs' house cleaning service called Every Nook and Cranny since the beginning of the summer and she is wonderful and does a fantastic job. I find her to be friendly, professional, and easy to get in touch with. She is also very thorough and reasonably priced. I am always impressed by her work. If you are looking for a house cleaner she is local and taking on more clients. Her phone number is 802-355-1438

03/23/16 - I would love to recommend my cleaner. She's is reliable and thorough! She mentioned she had an opening if anyone is looking I would contact her soon before she fills the slot! Her info: Linda Ritchie (802)825-6282

09/15/16 - I just wanted to recommend my house cleaner, Michele Larmay, who has just expanded her services and has some openings. She's efficient, responsible, smart, professional, affordable and self-sufficient. She can be reached at 802-735-6021.

07/17/17 - If anyone is looking for a reliable, thorough housekeeper to clean your home, I would gladly recommend Kimberly Bessette. She has become my go-to person to help me with everything from basic to deep cleaning in my home and I was extremely pleased with her work, as well as excellent communication.

08/14/17 - Allison Mason @ Cinderella's Cleaning services offers great services for reasonable rates. Her # is 802-310-6654. I highly recommend her.

11/12/17 - Theresa with Once and Done cleaning does a great job! Definitely, recommend her services! (802) 236-2618

03/05/18 - Hello Neighbors, my cleaners had mentioned that they have a couple rare openings and I thought I should share. The team consists of two women, Linda & Amber, who are amazing at what they do. I have never had someone be so thorough and efficient with their work. They have been cleaning for us for quite a while now and are very reliable and trustworthy. I doubt these slots will be open for very long! You can reach them by email or (802) 825-6282.
Lawn Care:
04/27/16 - Responding to Nikoli Holly's ad - this young man lives up the street from me and while I have not hired him to take care of my lawn, he has done extraordinary work for me on many other odd jobs over the last 4-5 years including pet sitting, shrub trimming, etc. He does all sorts of work for other neighbors as well - we're lucky to have someone so reliable, motivated and honest nearby at such reasonable rates. Hire him soon if you have a chance! We'll lose him to college all too soon.

11/04/17 - Several of us in the neighborhood use this young man and his workers for raking, mowing, snow plowing, etc. and I know I have been very happy with him! Kevin Corchran 598-1262

04/28/18 - I wanted to offer a positive review and recommendation for anyone seeking a spring yard clean-up. Chuck and Chad Rollins gave me a great price to clean up my yard and gardens, and Chad did a wonderful job. Their rates are extremely reasonable, and I couldn't be happier with the results! I will definitely be hiring them again for some construction & repair projects, because they that, too! Here's their website:http://rollinsandsons802.com/ and you can find them on Facebook, too. Thanks, Chad and Chuck!

Movers:
02/19/18 - We hired Grunts Move Junk for our recent move. The two men were professional, thoughtful, and got right to work they made it look easy to haul huge, heavy, inflexible pieces down stairs and around corners. Not s minute was wasted. It was a sight. The price was fair, and they took our card payment securely from an iPad right in front of us. We've told our friends what a relief it was to have these guys on the job. Highly recommend.

Oil Tank Removal:
02/24/16 - I had great service from LeRoy's Oil Recovery & Tank Removal. 802-482-2182. He had a low fee, did a great job, and then subtracted the value of the remaining oil in my tank from his fee. Local guy and did a complete and professional job.
Painting:
05/21/17 - I recently had some painting work done, and it came out beautifully. I have used Caleb Deigle 802 752 8292 three times for larger jobs and have always been pleased. He charges about $200 to $250 per room, not including paint. He takes all picture nails out of the walls, spackles, sands, paints the walls, paints the trim. It looks beautiful when he and his helper are done.

10/04/16 - I recently had Keith's Precision Painting do a painting job for me. He did a great job and I would recommend him as a painter.

01/19/16 - Hello neighbors If you are searching for a painting contractor, we recently had the interior of our home painted by George Goulet and Son Painters. They are located in the new north end of Burlington, have been in business for 50 years, and do excellent work. They are a small company with friendly, neat, very experienced staff. We recommend them. Give George a call at 862-8193.

04/30/18 - A very good and professional painter I could recommend is David Perrotte - 355-4373
Paving:
Photography:
08/22/16 - Annalisa Parent is an outstanding photographer, whose accomplishments are well-noted among area artists, can capture those "forever" images and works well with children, animals, and nature. She lives in the neighborhood and is the answer to your needs.
Plumbers:
2015 - Dave LaChance on Holy Cross Rd is very reliable and reasonable. 324-0094

2015 - For over 30 years B&B Hot water Tanks. Always come when I need them. 863-3368

07/14/15 - we have used Niquette Brothers in Winooski for years. They are excellent - fast, reasonable, excellent work. Give them a call - you won't be disappointed.

07/14/15 - We use Red Rock Mechanical for all our heating, air conditioning, and plumbing needs. They are located in Colchester. We have worked with them over the past twelve years at our home and our business. Their prices are fair and they are honest. If you use them let them know that we recommended them. 802-893-9992

07/24/15 - We have had Chuck's heating & air conditioning do a lot of work over the years very reliable & honest company they have been doing work in the Chittenden County area for over 35 years. Can't say enough good things about.

09/20/15 - Rene of R & B Plumbing in Colchester is excellent in all aspects. None friendlier, more professional or more polite I highly suspect!

02/25/16 - JR plumbing. His name is George Carrow. (802) 324-3322. We have had him do several things at our house. He is honest, knowledgeable, thorough and someone I would not hesitate to recommend to anyone.

02/25/16 - Yankee Plumbing from Winooski, Vermont. Very reasonable pricing, quick response, (802) 655-1918

05/26/16 - I would recommend RB plumbing. The service was fast and excellent. 802-655-3216 (multiple recommendations)

06/22/16 - My husband and I highly recommend Dan Warren from Patriot Plumbing. He is prompt, fair and a really nice guy. Office: 802-655-8383

11/04/16 - Laplante's plumbing and heating. 1 802-893-0787

11/04/16 - I use Peter Hayden of Big Hollow 802-734-1292

03/31/18 - I highly recommend, Mick Crouse, with Highland Plumbing Services to replace your hot water heater. He's done many plumbing and heating jobs for me. He is polite, his prices are very reasonable and he returns calls! 802-922-3319 or email.

Pressure Washing:
Property Maintenance:

09/17/15 - I've had Dylan Guilmette mow lawn twice and he absolutely did a fantastic job! I highly recommend this young man for your lawn care...

I like Zeberiah Snow from Snowscapes Property Maintenance for miscellaneous property needs, including snow removal. I just found out they clean chimney's also. You may reach him at 373-4341.
Property Management:

04/10/18 - I am recommending a good friend of mind for your property management needs. Raeann Lewindowski of Outer Bay Property Management. She has lots of experience in property management and is also a very trustworthy, honest individual who you can trust to care for your property while away. Give her a call to discuss your needs, you won't be sorry. Her number is 802-310-6835 or you can email her.
Roofing:

Rototilling:
04/06/16 - If you have a garden or want one made, call Rob for rototilling! No matter the size, he can get the job done and the pricing is very reasonable. Had him rototill my garden for me and it turned out great! His number is 802-734-4403
Sand Blasting:
09/09/15 - Soda blasting is much better on the metal, Champlain Blasting Solutions, Randy Kruml, 802 923 6072. He does all kind items from cars, buildings, boat bottoms, etc.
Seal Coating (driveways):
06/18/16 - Can't say enough good things about Shawn Conner, Champlain Valley Sealcoating. He not only seal coated our driveway, he edged, cleaned, and patched it to perfection. We are very happy with his work. We would highly recommend Shawn.
Seamstress:
01/12/18 - There is a seamstress located at Gadues in the Ethan Allen Shopping Center on North Ave in Burlington. She's really good and efficient.

01/12/18 - I have used Sew Unique on Pearl St in Burlington. Linda is the best seamstress. I don't need earmuffs but I bet she could make a pair.

01/23/18 - I've used Sharon Vantine in Colchester for several years now. Excellent work with reasonable prices. 878-3587
Sharpening (Knives & Scissors):
Snow Plowing:
12/18/15 - If anyone is looking for snow plowing service, we recommend Mike Mutty. We used his service last year and plan to use it again this year. We found his fee to be very reasonable plus he was reliable. He can be reached by email at email or by phone at 802-575-7562.

01/02/16 - I like Zeberiah Snow from Snowscapes Property Maintenance for miscellaneous property needs, including snow removal. I just found out they clean chimney's also. You may reach him at 373-4341

11/05/16 - BBC owned by neighbor Mark Wehman does plowing, lawn care, landscaping and more. Phone 598-9263

11/04/17 - Several of us in the neighborhood use this young man and his workers for raking, mowing, snow plowing, etc. and I know I have been very happy with him! Kevin Corchran 598-1262

12/13/17 - Jason Abair, out of Milton plows for us and he does a great job, we are very impressed with his service! Very affordable as well. I definitely recommend him if you're looking for someone to plow. He also does roofing and construction, though we have not needed these services yet. His contact info is email or 802-582-8365.

12/14/17 - Justin Hawkins lives in our neighborhood and plows...you can reach him at 999-8741. Tell 'em Corey sent you!
Tree Service:
I would recommend you contact DJ's Tree Service. They are located at 567 Depot Road in Colchester. Their number is (802) 655-0264. They are the best!

Tim Mumley - Tree Be Gone 802.825.8498

Heritage Tree Care did a great job on our overgrown 40+ year old cedar hedge. Not cheap, but reliable, polite, and very professional.

Veterinarians:
08/23/15 - I would also suggest Fitzgerald Veterinary Hospital. They have treated all the animals I've ever had - 4 dogs and 4 cats. Andrew Fitzgerald is compassionate, empathetic, and persistent in finding the right answers. My dogs were greyhounds and required care that was somewhat specialized. Fitzgerald's were always wonderful to them. During a couple of expensive emergencies, because we were longtime customers, they were flexible about payment....being more concerned about getting the animals the care they needed and less about how it would be paid for. 5 stars!!!

01/19/16 - Dr. Jennifer Faul at Fitzgerald Veterinary Hospital near Juniors in Colchester is fantastic! I would highly recommend taking your pet to her.

01/07/17I highly recommend Petit Brook Veterinary Clinic on Roosevelt Highway. I have been taking all of my pets there for almost 30 years. And their new facility is wonderful. Their phone number is 802-878-3713.
Window Cleaning: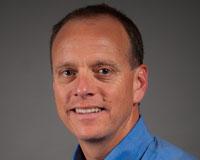 Author:
John Abry
Phone:
802-274-5806
Dated:
June 21st 2018
Views:
2,667
About John: John enjoys assisting buyers and sellers of Chittenden County and Lake Champlain properties and he s...